---
---
Once upon a time the professional model and global hair care ambassador, Tierra Benton became enlightened to the ancient energy art of Kemetic Reiki.
Abundaverse : The Remedy provides personal reflections of how deepening her awareness of the chakras inspired the artist now known as Temakha to transform her life and create the intentional art, energy clearing meditations, and award winning music of the healing art hub, ABUNDAVERSE.
 The Remedy is Temakha's first publication and serves as an altarpiece of soulful inspiration. The Remedy features a sacred collection of original reiki infused visual art, soul inspiring biographical content, and powerful prayers.
The Remedy serves to inspire anyone seeking wholeness with a willingness to learn from Temakha's path of self awareness, self leadership and self transformation. 
Additional Features: 
* Each purchase of The Remedy includes a complimentary download of the self care ebooks from the Abundaverse Collection including :
The 9 principles of Transformation 
The Abundaverse Chakra Meditations Guide 
---
Customer Reviews
12/20/2021
NOVLETTE B.

United States
ABUNDAVERSE - THE REMEDY Review
My heart is so full, as I write this. I cannot say enough great things about Temakha's Amazing book "The Remedy" or describe what it has truly done for me. Everything from cover to cover is pure Artistic genius and is nothing short of a masterpiece. The fact that her book is Reiki Infused also brings me a feeling of peace each and every time I return to it. The sentiments given and the story behind the book is worth it's weight in gold. I especially enjoyed the empowering affirmations, and prayers provided. Overall, I have experienced a unique state of consciousness through all of Temakha's teachings. I am re-introduced to this experience every time I return her book, "The Remedy." For such a tiny book, it surely comes across like a million pages of higher wisdom. Thankh you Temakha for sharing a lifetime of healing and self-love. I'm honored to be a part of the Abundaverse movement. You are wise beyond your years! Ase'
Thankh you for sharing your reflections Novlette. We are gr8ful to hear that you have found value in The Remedy. It is an honor to have your support! Be you Be True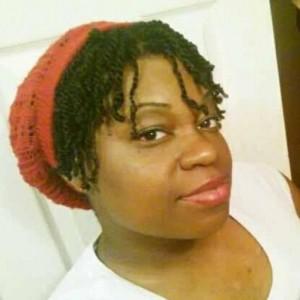 SE
01/02/2021
Sherise E.

United States
This book is healing/therapeutic ✨✨
This book created a shift in me. 1) I got a better innerstanding of the BEing, Temakha. Ironically, it helped me innerstand myself. It affirmed within me that we ALL have a story to tell, write, and/or paint. That there is a lesson and beauty in all pain. To LIVE and just BE.  2) The art is pure, raw energy that literally radiates from every page. I am still in awe at how each painting resonated with me. I was particularly drawn to the painting, The Natural Balance. And later realized it was on page 33. My age is 33, messages come to me in 3's, and 33 is confirmation of what I believed (now know) I came here to do. 3) Each explanation of the chakras was very informative. As I read the affirmations for each chakra, I could be each of my chakras warm and react. Particularly my crown chakra. The center of my forehead is still "achy" and sensitive from its reaction to the affirmation. (Ooh and its 1:11! Further confirmation) Temakha's photos along with the each chakras were also amazing. I could see each chakra along with their elements reflected in every photo.  Overall, this book reignited something in me that I thought I lost. I am filled with gratitude that spirit lead me to Temakha. Which lead me to this book and most importantly, back to myself. 
Peace and Power Sherise! Thankh you for your honest and divinely aligned feedback. It is truly an honor and pleasure to know that you enjoyed The Remedy and that it served to assist you in a powerful and purpose filled way. Many blessings to you always in all ways! Be You Be True sending you ABUNDALOVE, Temakha
07/22/2020
Jade N.

United States
ABUNDAVERSE - THE REMEDY Review
I first and foremost want to thank Temakha for writing such a meaningful piece. When reading about her journey I felt that I could really relate to a lot of her journey. I love how she took her life experiences and chose to put it into a book that helps people see the light within their selves. I also loved learning about the chakras in an effective and simple way. I highly recommend purchasing this book!